Palacios is a city in Matagorda County in Texas. Palacios is located on the Gulf Coast about halfway between Houston and Corpus Christi. It is connected to both cities by State Highway 35. There are beautiful natural areas in the entire Matagorda Bay zone and the mouth of the Colorado River. The Palacios area is known among birders for its vast bird life diversity that can be spotted in the many wetlands. The annual Matagorda County-Mad Island Marsh Christmas Bird Count, one of the most prominent National Audubon Society Christmas bird counts throughout the country, has ranked first in the number of species tallied for over two decades. On December 19, 2005, a record of 250 species was observed.
Home to a sizeable trawler fleet (with about 400 vessels), Palacios is the third-largest shrimping port on the Texas Gulf Coast and has proclaimed itself to be the Shrimp Capital of Texas. The area has long been a major center for energy production, and the county is positioning itself as an energy cluster for both conventional and alternative green power generation. The local tourism industry is based on fishing, boating, birding, and eco-tourism opportunities. The Palacios Channel connects the Port of Palacios to the Gulf Intracoastal Waterway.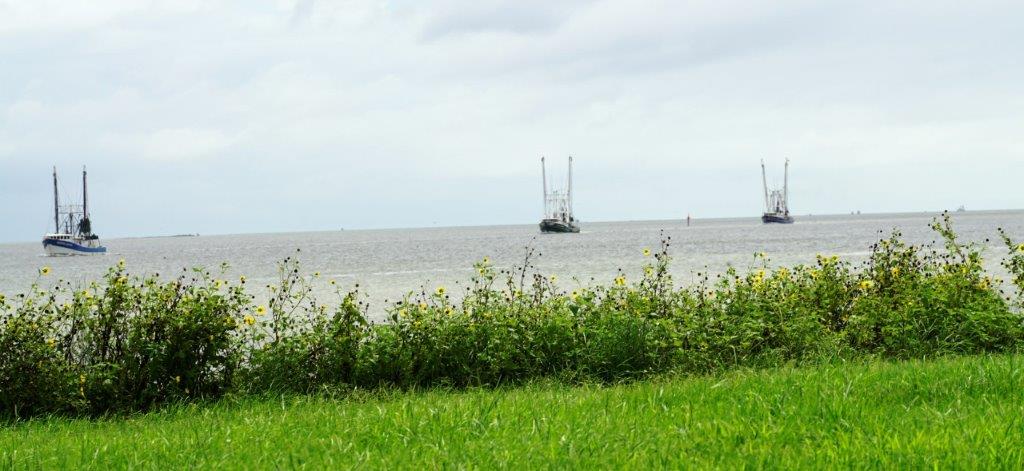 When entering Palacios, a drive along the East Bay shore will give you a magnificent view of the water. The mile and a half lighted seawall around the Bay is a popular attraction to fishers, walkers, and joggers at any time, day or night. The historic Luther Hotel is located on South Bay drive along with the Port of Palacios, where the shrimping fleets are docked. Palacios has the reputation of having the most beautiful seven miles of bayfront anywhere around.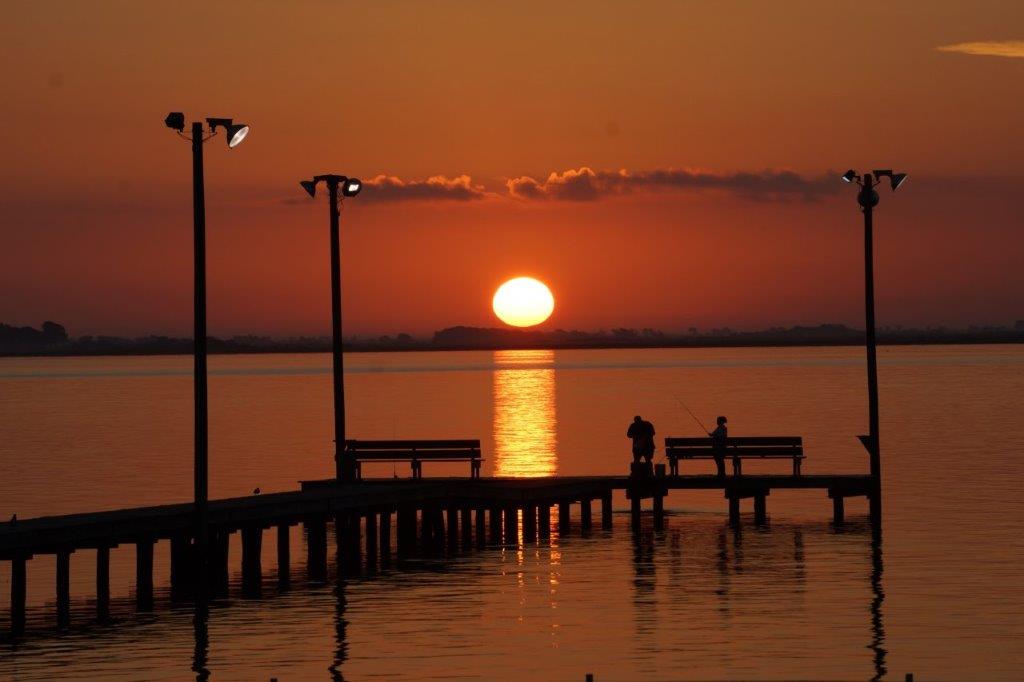 With mild winters and warm coastal summers, Palacios offers an unpolluted environment with a healthy, relaxed, and safe community living. Palacios is well served by close cities: Bay City (pop 20,000; at 25 miles) and Victoria (pop 120,000; at 50 miles). and is an easy commute to Houston (100 miles), Corpus Christi (100 miles), and Austin (150 miles).